Land-Based Gig FAQs
Q: Why should I apply to play land-based gigs with Suman Entertainment Group?
A: We're America's largest employers of bands and musicians and we book hundreds of land-based and cruise ship gigs annually. You should apply with us if you're interested in being booked on some of those gigs.
Q: If I apply and get offered some gigs with you guys, does that mean I now work for Suman Entertainment Group exclusively?
A: No, not at all. Suman Entertainment Group has no land-based contracts that include exclusivity. We simply want to know who you are and what you can do so that we can offer you a gig when the right one that matches your talents comes along.
Q: If I book a gig with Suman Entertainment Group, am I allowed to simply send a sub if I get another gig on the same day?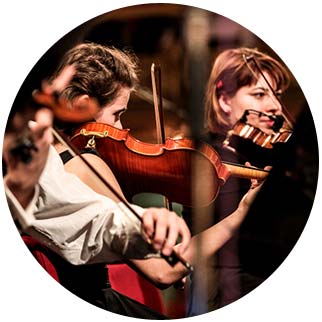 A: Afraid not. On our gigs, we do not permit the musicians to sub out. If you have a conflict and cannot make the gig for whatever reason, you can call and cancel the gig, preferably with at least a two week notice. We'll find a suitable replacement for the gig ourselves.
Q: When do I get paid on a Suman Entertainment Group gig?
A: We usually write checks and mail them the very next day after your gig, however we can also send payment via wire transfer. Also, sometimes a Suman representative will be at the gig and simply hand you the check after the gig.
Q: Am I allowed to promote myself with my own business cards, telephone numbers and email addresses at Suman Entertainment Group gigs?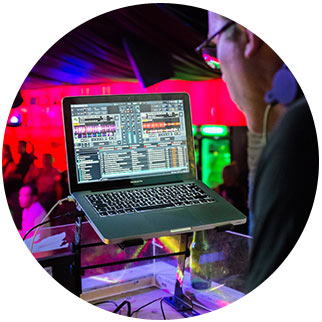 A: No, and you should never do that when you're working for anyone else, not just us. When you're working for one of our clients, you represent Suman Entertainment Group. We want you to get the credit for the fine musical work you're doing by allowing you to identify yourself personally or by the name of your group or band, but we insist that you give out Suman Entertainment Group's contact information if someone makes a new gig inquiry.
Q: Can I work cruise ship gig contracts for a while and then do land-based gigs as well?
A: Yes! That's one of the great advantages of working with Suman Entertainment Group, we book it all. Once we know who you are and how great you are at what you do, we will usually have a gig for you one place or another. We'll do our best to keep you busy.
Q: What do I need to have in order to work a lot of land-based gigs?
A: First, you'll need great, HD video of you doing what you do. We cannot present you to our clients without them being able to see and hear you properly. Musicians and bands who want land-based gigs but do not have great video need not apply until you've shot and edited something in HD that captures your artistry. Secondly, every gig we book at Suman Entertainment Group is for self-contained talent. You'll need your own PA Equipment, microphones, power extension cables and band transport vehicles. Lighting is optional but oh so appreciated! Your PA should be powerful enough to entertain up to 200 people and portable enough to be set up in less than an hour. If you're a band, you should have at least one sound engineer to fix sound levels during the sets and play music during the breaks.
Q: What are the gig requirements for Suman Entertainment Group gigs?
A: These change from gig to gig but for the most part, all gigs are self-contained PA, non-continuous music with 45 on / 15 off and some kind of music during breaks.
Q: What will get me a lot of gigs with Suman Entertainment Group?
A: Show up early, be extremely friendly and humble to everyone you meet, do a simply amazing show (or change what you have to change song by song until it gets amazing! We're there to dazzle them!), be open and responsive to any request from anyone who asks anything of you (be they client, guests or staff), be professional in your behavior regarding food and drink, collaborate well with other bands, DJs or talent at the event, tear down your equipment after the gig quickly and clean up your mess once you're done.