Meet the Suman Entertainment Group Staff
Suman Entertainment Group is the evolution of 35 years of professional performance and entertainment production. With offices in Miami, FL, Milwaukee, WI, Nashville, TN and Cebu, Philippines, Suman Entertainment Group provides music and entertainment services worldwide!
Every single member of our modest, yet incredibly attractive staff, is also a talented musician. They understand musicians' needs and concerns because they share them too. Our superstar staff is dedicated to meticulously curating and sourcing the very best talent in the world and making that talent affordably available to our clients across the globe. Whether ship-based or land-based, our wonderful staff delivers!
Michael (Corky) Suman - Head Honcho and Producer of Live Entertainment
Our boss, Michael Suman is a respected and award-winning trumpet player, composer and arranger. He's also passionate about golf and sometimes, depending on the weather, he enjoys combining his passions at the same time. He's originally from Knoxville, TN but was lured to South Florida by the Miami Heat NBA basketball franchise to perform at all home games.
His involvement in the cruise industry encompasses working aboard 21 ships, serving as Music Director for Norwegian Cruise Line, and running the music department for Celebrity Cruise line in Miami. Upon leaving Celebrity Cruise Lines, Michael began Suman Entertainment Group in September of 2005 and built the company from the ground up into one of the finest talent booking agencies in the world. The honesty and integrity of Suman Entertainment Group are its signature trademarks and they are widely regarded as the industry's most trusted talent provider. Michael Suman is the most experienced, knowledgeable and successful booker of talent on cruise ships worldwide as well as one of the top booking agents for bands, musicians and all forms of talent for South Florida private and corporate events.
You can contact Michael at msuman@sumanent.com or (305) 981-3135.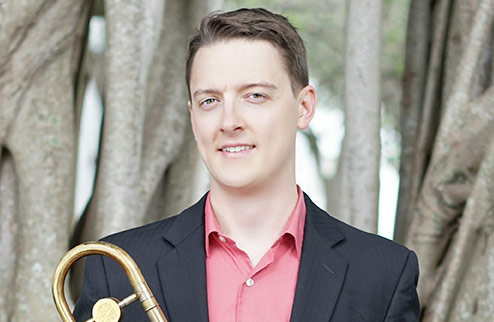 Hayden Mapel - Entertainment Specialist
Hayden Mapel is a trombonist, composer, bandleader, booker, and teacher based in South Florida. Originally from Phoenix, Arizona, Hayden has toured internationally as a member of the World-Famous Glenn Miller Orchestra and while working for several major cruise lines. He holds a Master of Music in Studio Music and Jazz Performance from the University of Miami and a Bachelor of Music in Jazz Trombone Performance from the University of North Texas. Hayden has performed with famous artists such as Dave Koz, Bobby Caldwell, Mindi Abair, Brian Lynch, Rick Margitza, John Daversa, Shelley Berg, Cyrille Aimee, and Jimmy Heath. Hayden uses his deep well of experience to recruit the best musicians on the high seas and helps schedule our international team of musicians for contracts around the world. When he is not hard at work making SEG the best music agency in the world, Hayden is busy cooking up recipes from his travels and eating too much.
You can contact Hayden at hmapel@sumanent.com or (305) 981-3135.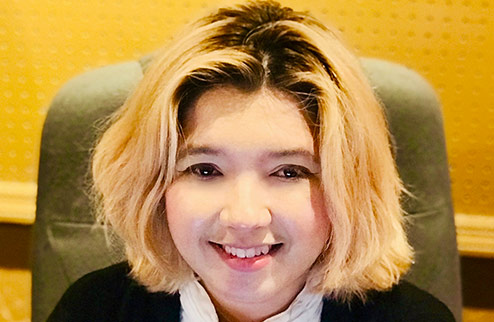 Chani Baxter - Musician Processor
Chani brings seven years of administrator experience to Suman Entertainment Group. As a flute hobbyist, a graphic design enthusiast and emerging video game designer, Chani uses those same creative talents and next-level organizational and creative skills in advising SEG musicians step by step through the processing protocols for various cruise lines.
You can contact Chani at cbaxter@sumanent.com or (305) 981-3136.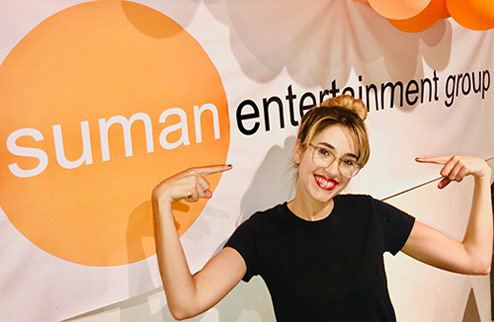 Celia Suman - Musician Processor
Celia has a Bachelor's Degree in Hospitality & Tourism from Florida International University. She spent several years working on cruise ships as a Port & Shopping Consultant on Disney, Norwegian, and Holland America cruise ships. Celia is a musician processor for various cruise lines at Suman Entertainment Group.
You can contact Celia at csuman@sumanent.com or (305) 981-3138.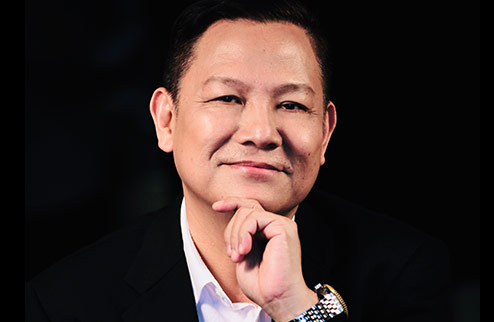 Alan Hong - Head of Filipino Musician Division
Alan has worked in Asia for almost 10 years in five star hotels. He joined Star Cruises in 1999 for a year with the Ironics Band as a professional musician and then joined Norwegian Cruise Lines and worked there from 2000 - 2006. He joined Suman Entertainment Group in November of 2005 and since then has been in charge of the auditioning, selection, grooming and preparation of Filipino bands.
You can contact Alan at alanhong_bands@yahoo.com or +63 926 670 6947.
Our Clients