Meet the Suman Entertainment Group Staff
Suman Entertainment Group is the evolution of 35 years of professional performance and entertainment production. With offices in Miami, FL, Milwaukee, WI, Nashville, TN and Cebu, Philippines, Suman Entertainment Group provides music and entertainment services worldwide!
Every single member of our modest, yet incredibly attractive staff, is also a talented musician. They understand musicians' needs and concerns because they share them too. Our superstar staff is dedicated to meticulously curating and sourcing the very best talent in the world and making that talent affordably available to our clients across the globe. Whether ship-based or land-based, our wonderful staff delivers!
Michael (Corky) Suman - Head Honcho and Producer of Live Entertainment
Our boss, Michael Suman is a respected and award-winning trumpet player, composer and arranger. He's also passionate about golf and sometimes, depending on the weather, he enjoys combining his passions at the same time. He's originally from Knoxville, TN but was lured to South Florida by the Miami Heat NBA basketball franchise to perform at all home games.
His involvement in the cruise industry encompasses working aboard 21 ships, serving as Music Director for Norwegian Cruise Line, and running the music department for Celebrity Cruise line in Miami. Upon leaving Celebrity Cruise Lines, Michael began Suman Entertainment Group in September of 2005 and built the company from the ground up into one of the finest talent booking agencies in the world. The honesty and integrity of Suman Entertainment Group are its signature trademarks and they are widely regarded as the industry's most trusted talent provider. Michael Suman is the most experienced, knowledgeable and successful booker of talent on cruise ships worldwide as well as one of the top booking agents for bands, musicians and all forms of talent for South Florida private and corporate events.
You can contact Michael at msuman@sumanent.com or (305) 981-3135.
Bart Delaney - Director, Cruise Division
Bart Delaney keeps busy in South Florida as a performance bassist and musician contractor/recruiter. While he began his career as a street musician in Mexico, he has since circled the world with his bass by his side. He has performed in every state and province in North America, has toured internationally as the road manager and upright bassist for the Glenn Miller Orchestra as well as performing in a plethora of stylistically different groups on land and at sea. He also successfully uses the word "plethora" in sentences so... He's got that going for him as well. Bart is the Director of our Cruise Division and our most experienced musician scheduling manager.
You can contact Bart at bdelaney@sumanent.com or (305) 981-3136.
Eric Wormsbaker - Musician Recruiter
Eric Wormsbaker has his bachelors in Trombone Performance and Masters in Music Education, both from Vanderbilt University in Nashville, TN. However, he has performed and traveled the world as an incredibly accomplished Professional Guitarist on both land and sea. If he ever figures out how to play Trombone and Guitar at the same time... Watch out! Eric is also an accomplished arranger and some of his arrangements have been performed at sea by several major guest entertainers. Eric is one of our top musician recruiters and is based out of Nashville, TN.
You can contact Eric at ewormsbaker@sumanent.com or (305) 981-3136.
Ken Ge - Musician Recruiter
Ken Ge is a jazz bassist/bandleader originally from Columbia, South Carolina. He holds a doctorate in Studio Music and Jazz Performance from the University of Miami Frost School of Music, as well as degrees in music from Indiana University and Furman University. Ken uses his keen eye for talent to recruit instrumental and vocal applicants from all over the world. Our applicants would never know from Ken's friendly and humble nature that a legendary sight-reading and styles test awaits them! But we strive for excellence at SEG and Ken's efforts are a big part of that commitment. Ken Ge is a world-class bassist who has performed with wonderful artists including Carrie Mae Weems, Stanley Jordan, Vitali Imereli, Wycliffe Gordon, Michael Spiro, Roz Ryan, Cyrille Aimeacutee, Victor Goines and Shelly Berg. He has several years' experience in the cruise industry, having worked as the Musical Director for Celebrity Cruises and Bandleader for Oceania Cruises.
You can contact ken at kge@sumanent.com or (305) 981-3138.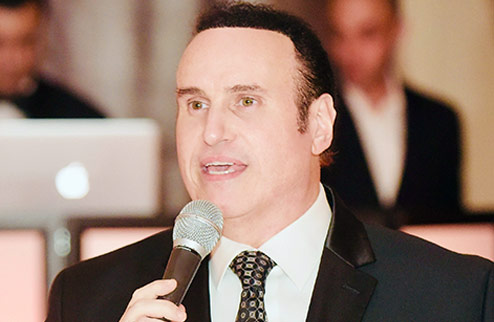 Willy Perez-Feria - Sales Director
Willy Perez-Feria is a multi-platinum, 6-time Grammy participation award winning music producer, songwriter and singer whose songs and productions have sold in excess of 20 million copies worldwide. However, at the SEG office he has been banned from saying the word "Grammy" more than once a day!
His professional songwriting/production client list reads like a who's who of popular music and includes multiple projects with Enrique Iglesias, Jon Secada, Emilio and Gloria Estefan, Rudy Perez and Roberto Blades as well as collaborations with Luis Fonsi, Jaci Velasquez, Jennifer Lopez, Marc Anthony, Ricky Martin, Luis Miguel and Shakira. He was initially signed as a music producer/songwriter with Emilio Estefan Productions for 15 years in the late 1980's and then signed an exclusive songwriting/production agreement in 2003 with Universal Music Publishing where he has been a top performer for over 19 years.
Willy is also the former Director of Contemporary Voice at the Frost School of Music at the University of Miami, in charge of vocally and stylistically preparing the students to become music's next future pop stars.
As the Suman Entertainment Group Sales Director, Willy is in charge of all land-based bookings for bands and musicians for private and corporate events. He utilizes his 35 years plus music and industry experience in working directly with public and private venues, hotels, country clubs, wedding and corporate planners as well as working directly with clients on booking South Florida based bands, DJs, musicians, Hora Loca entertainment, kid's performers and all sorts of custom specialty talent acts.
You can contact Willy at wperez-feria@sumanent.com or (305) 981-3135.
Kat Hall - Musician Processor
Kat has a bachelor's degree in dance from Florida State University. She performed as a dancer and aerialist on Celebrity Cruise Line, choreographed aerial acts for Circo Luci, and spent 5 years as rehearsal director for Poet Productions. Now working out of Milwaukee, WI, Kat uses her considerable dance skills to stay as active and warm as possible against the midwestern frost by vigorously processing Suman Entertainment Group's talented musicians for contracts on various cruise lines.
Contact Kat at khall@sumanent.com.
Chani Baxter - Musician Processor
Chani brings seven years of administrator experience to Suman Entertainment Group. As a flute hobbyist, a graphic design enthusiast and emerging video game designer, Chani uses those same creative talents and next -level organizational and creative skills in advising SEG musicians step by step through the processing protocols for various cruise lines.
Contact Chani at cbaxter@sumanent.com or (305) 981-3136.
Celia Suman - Musician Processor
Celia has a Bachelor's Degree in Hospitality & Tourism from Florida International University. As a Suman, she grew up in the industry and spent several years working on cruise ships as a Port & Shopping Consultant on Disney, Norwegian, and Holland America cruise ships. As a true renaissance woman, this former professional dancer also sings, plays guitar and paints portraits for fun. For SEG, Celia is a musician processor for various cruise lines and as an avid YouTuber, Celia is also the star and host of "Suman SEZ", SEG's online video blog.
Contact Celia at csuman@sumanent.com or (305) 981-3138.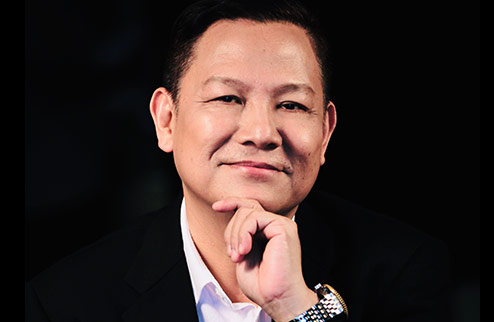 Alan Hong - Head of Filipino Musician Division
Alan has worked in Asia for almost 10 years in five star hotels. He joined Star Cruises in 1999 for a year with the Ironics Band as a professional musician and then joined Norwegian Cruise Lines and worked there from 2000 - 2006. He joined Suman Entertainment Group in November of 2005 and since then has been in charge of the auditioning, selection, grooming and preparation of Filipino bands.
Contact Alan at alanhong_bands@yahoo.com and or +63 926 670 6947.
Our Clients